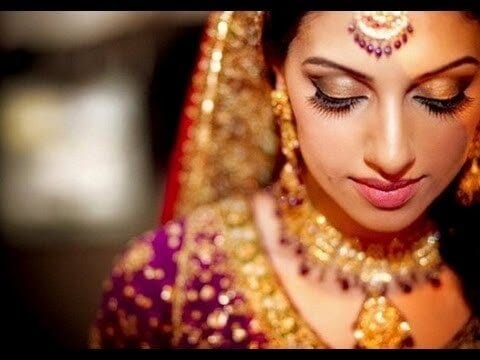 However, given the hectic lifestyle, you may not have the adequate time to spend on your skin. You might be currently stressed out with wedding preparations which would include lack of sleep, binge eating etc. These habits will only aggravate the skin breakouts.
Acne occurs due to accumulation of dead cells. The bacteria thrive on these dead cells and cause more acne on your face, arms, back and neck. They can leave ugly scars if picked on. Some can leave behind permanent scarring.
If you are constantly in and out of sun, it can lead to pigmentation and darkening of skin. Now do not panic about it, we have simple and easy ways to help you achieve the healthy skin you deserve.
Get adequate sleep, try to sleep for 6-8 hours at night. Short naps of 40 mins will help as well. It will rejuvenate you. Proper sleep helps to take care of hormonal imbalance as well.
Increase the intake of your water if you been neglecting it. It will help to detoxify your body.
Take out time to exercise daily for 1 hour. It helps to improve blood circulation in the body and helps you achieve healthy skin.
Avoid touching or pricking the acne or pimple. Keep your hands away from your face.
Wash your face with a mild cleanser twice a day. Use one which is gentle on the skin yet removes the impurities from your skin. Kaya's Hydra-Cleanse Makeup Remover is designed to effectively remove regular, water-proof and long lasting makeup without the use of water. This 3-in-1 alcohol-free formula is gentle on skin, lips and eyes. It retains the moisture and natural pH of skin. To know more visit: http://shop.kayaclinic.com/shop-online/hydra-cleanse-makeup-remover
Also change your diet and include fruits, vegetables, whole grains, and dry nuts. Avoid eating processed food like chips, cold drinks, burgers and fries.
Go for regular facials, this is the time when your skin needs to be pampered. Schedule your facials every 15 days as it will rejuvenate your skin. Highly trained skin experts will massage your skin and suggest you with skin care as per your skin type. Kaya has specially designed bridal packages to meet your requirements. Visit: http://www.kayaclinic.com/services/kaya-bridal
Cover up your skin with lots of sunscreen. Do apply sunscreen even on your lips, it will repair them. Even on cold and windy days, apply sunscreen as it will keep your skin protected from harsh UV rays and hydrate it. Kaya's Daily Moisturizing Sunscreen with SPF 30 not only protects your skin from harmful UV-A and UV-B rays, but also helps maintain essential hydration and nourishment for long. To know more visit: http://shop.kayaclinic.com/shop-online/daily-moisturizing-sunscreen-spf30
 Follow these habits and you will have the real glow on your face on the wedding day. Be assured that the man of your life will be not be able to take his eyes off you.